:: FEATURING PC MEMBERS
:thumb29559555: :thumb28814591: :thumb30366426:
:thumb28769568: :thumb28779181: :thumb28756239:
In street photography a fraction of second often separates a masterpiece from banality. Having good reflexes, a keen eye, and dominating your camera with the same skill and speed as a hunter dominates his weapon are fundamental pre-requisites to become a good street photographer.
dutopia
is a great hunter.
If you're curious about this field of photography, here are some links most certainly of your great interest:
STREET PHOTOGRAPHY SHYNESS ARTICLE
PHOTOJOURNALISM BLOG
JOHN KAPLAN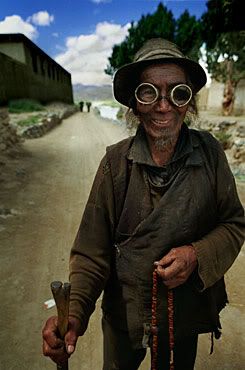 . Previous talent
ZjeerY
nitroxdesign
:: ANNOUNCING:: "deviantART print and project exhibition" news.deviantart.com/article/20…
The
Bőrgyár Kulturális Egyesület
</em> is announcing a competition for members of the deviantART.com website. Its goal is to exhibit artworks of the competition within the confines of the 7th Contemporary Art Festival in Hungary. Accepted are visual artworks, which reflect a kind of darkness in a conceptual or abstract manner. The exhibition is open from the 12nd to the 20th May, 2006.
. Deadlines - 12th April 2006
AND
22nd April 2006
:: "LOL Photography Contest" news.deviantart.com/article/20…
. Prizes - Secret prizes with the involvement of the
Lomographic Society
. 1st prize: Secret prize pack 1
. 2nd prize: Secret prize pack 2
. 3rd prize: Secret prize pack 3
. Deadline - April Thirty [30th] 2006
:: "Hidden Paradise" news.deviantart.com/article/20…
. Prizes - There are numerous prizes being given away from a Limited Edition Canon Crumpler camera bag, Digital Camera memory cards, Nikon/Canon Camera Straps, Hoya UV Filters, all the way to premium deviantPrint Accounts and also deviantPrints.
. Deadline - April Thirty [30th] 2006
:: "Panorama Competition" londonxpress.deviantart.com/jo…
. Prizes:
Grand Prize. Horizon Panoramic Camera
www.adorama.com/CZHZP.html
/ 1 year DeviantART subscription
1. 1 year DeviantART subscription / 1 year subscription to PhotoLife Magazine
2. 1 year DeviantART subscription
3. 3 month DeviantART subscription
. Deadline - July 1st, 2006, 12:00AM EST
:: ANNOUNCEMENT REQUESTS:: "Emotional Contrast" assorted-nuts.deviantart.com/j…
. Prizes - Winners will get both 3 months subscriptions and 10 deviant dollars
. Deadline - April 30th 2006

. To become a member all you have to do is add
photocontests
to your watch list.
. PC is open to anyone who wants to inform the community about an ongoing photography contest.
. PC mission is to inform of new contests, though it might also organize contests of its own.
. It has neither direct involvement nor any responsibility over contests not organized by its crew.
. PC reserves the right not to display the information about a given submitted contest display request without the need to any justification.
. Requests for ongoing contests display should be sent in a note. We encourage all watchers to send a note if they know about a new one.
. The gallery will be used to display 1st places only, IF the admins are informed about that intention by the organizer of the contest and the winner.
. No faving and no comments. That should be made in the author's galleries.
Affiliations.

.

.

Crew.

. founder . admin

. inspirer . admin

. graphics . admin